Are you the smartest person here?
The smarter and quicker you are, the bigger your chances of winning.
How to play
Answer all 5 questions correctly
Complete the game as quickly as possible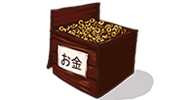 This week's prize
250 Coins
This week's TOP 10
No highscores have been set yet - you can be the first.
Overall TOP 10
Gareth, Ireland
0h 0m 25s
John, Ireland
0h 0m 39s
Gabriel, Sweden
0h 0m 42s
Dylan, Australia
0h 0m 49s
Shevaun, Canada
0h 1m 35s
Mustapha, Australia
0h 1m 38s
Tracey, Australia
0h 1m 38s
Ray Javier, Singapore
0h 1m 41s
James, Australia
0h 1m 57s
Grace, Singapore
0h 2m 48s